Home Exporter Textile
ABOUT OUR HOME TEXTILES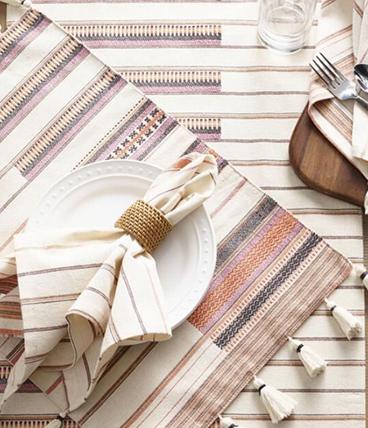 Rainbow Home Fab was established in 2010 as a medium enterprise. We are manufacturer and exporter of Home textiles, Baby Products, Organic Products and Bags. We are a privately held – family run organization. We are professional and a fast growing company anchored by an extraordinary force of employees. We have a steadily growing customer base in countries like UK, Europe & USA. The Rainbow Home Fab Private Limited follows a strict ethical of conduct in its business operation.
We also certified of Organic Cotton Products with certification from GOTs. We create what you need by making sure that our products design, color ways and quality are of international standards with competitive pricing.Our operational expertise originates from deploying qualified human and material resources to deliver innovative and tailor-made products and services that delight all our customers through win-win business partnerships.
Customer satisfaction is the heart of our business strategy. Our vision is to customer with declaration and offer specialized service serve with best quality assurance.
Ensuring long-lasting customer satisfaction and relationship.